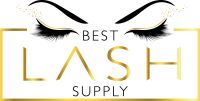 Best Lash Supply is not just another Retail Lash Company. It is an exclusive Lash Company that is dedicated to catering to Lash Artist and Lash Studios. Our products are top quality and with reasonable prices.
Best Lash Supply is founded by a group of Lash Artist that came together to select best of the best products in the industry. The lash industry has been continually growing and changing for the last decade. We noticed that popular Lash Company's products prices have been continually increasing while quality continues to plummet. We would like to break that cycle.
Our vision is to provide Lash Artists' top quality products without breaking the bank especially in this competitive industry. We want Lash Artist around the world to focus more on their Artistry in making their clients Lashes Exceptional.